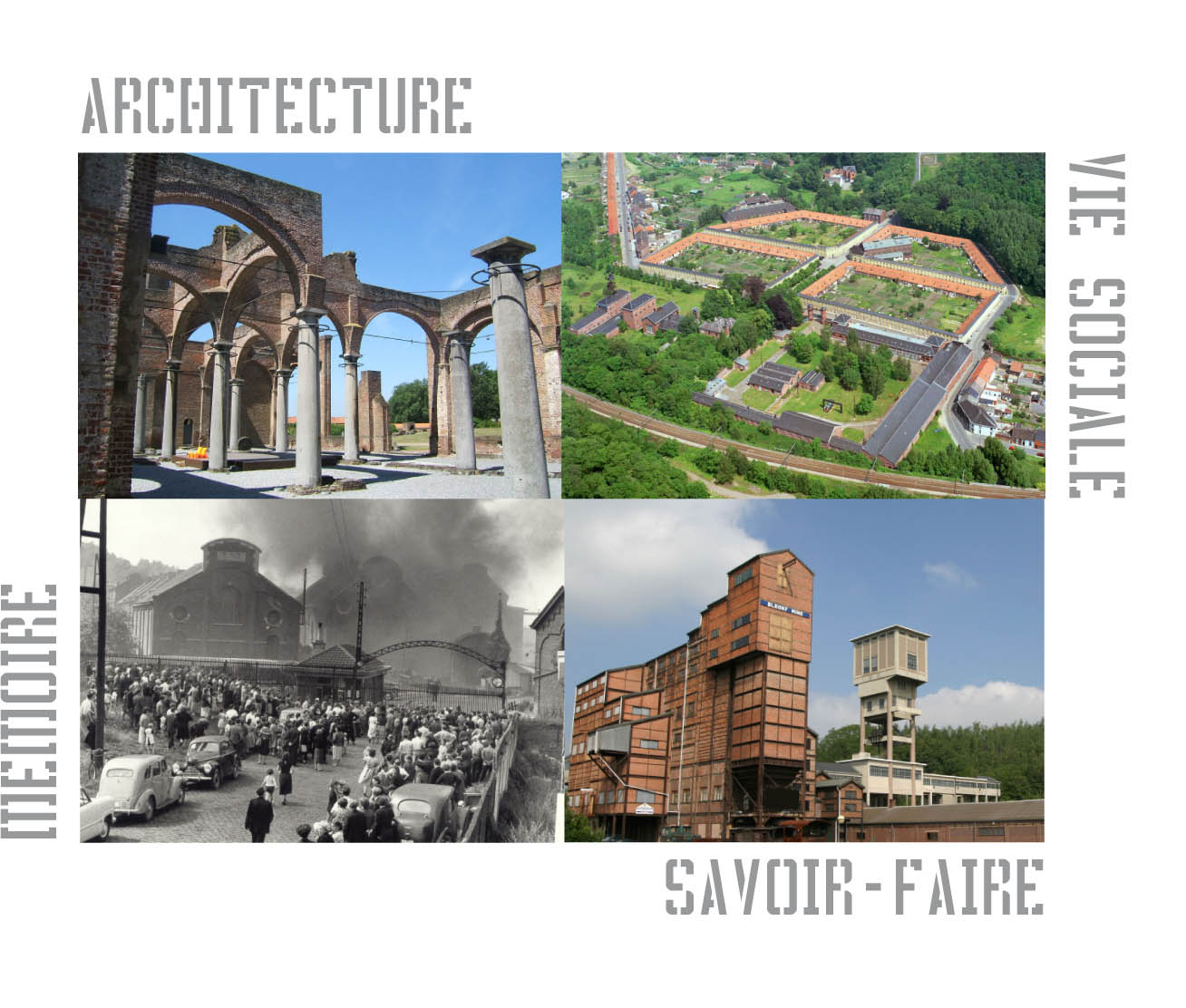 Architecture
Le Grand-Hornu reflects the boldness and inventiveness of visionary captains of industry who built the "cathedrals" of a new religion that would take Belgium into second place of the most industrialized countries in the world! The neoclassical architecture of the site and its reconversion in the field of design, applied arts and contemporary creation have made it a unique example.
Social life
The site minier du Bois-du-Luc, which belonged to the Bois-du-Luc coal-mining company (1685-1973), is remarkably well-preserved evidence of particularly subtle social engineering. The site is the concrete expression of paternalism which aims to regulate the social life of the worker and his family from his birth until his death in order to ensure the well-being but also the control of workers. The mine includes a housing estate which over time will become a comprehensive model of an industrial village. The workers eat, relax, take care of themselves, learn and pray within the confines of a village guarded from the Managerial House.
Know-How
Blegny-Mine is particularly special in that its industrial operations lasted the longest, and only came to an end in 1980. It represents a unique opportunity for the public to understand the technical know-how and complete its discovery of two centuries of coal mining by visiting a concern dating from the immediate post-war period with the most modern tools, as well as an initial installation, also intact, dating back to the second half of the 19th century. Last but not least, everyone can accomplish the symbolic act of "going down the pit" as the miners did, and hundreds of thousands of them continue to do throughout the world.
Memory
The Bois du Cazier in Marcinelle illustrates the workers' remembrance, their social condition and their immigration. Thanks to an awareness programme regarding the disaster and the tradition of celebrations which continue every year, no-one can ignore the power of the intangible heritage rooted in collective memory. The toughness of the work of a miner, its dangers and the sacrifices of these "black faces" contributed to transform Wallonia into a prosperous land. In addition to spaces dedicated to the tragedy, the presence on the site of the Museums of Industry and Glass contributes to making the Bois du Cazier a comprehensive showcase of human know-how, including its successes but also its excesses...